Xiaomi is on a roll in India, the latest phones to join the best seller club are the Redmi Note 5 and Redmi Note 5 Pro. Together they have sold 5 million units in four months.
Last year the Redmi Note 4 hit 5 million sales in August, after a great launch at the end of January. To be fair, it achieved it alone, but that shouldn't take away from achievement of the Note 5 duo, which reached the 5 million mark much faster.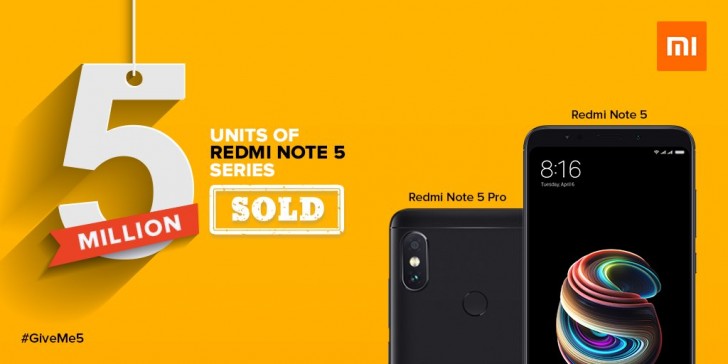 Even as individuals these phones have topped sales chart – back in February, just after it was announced, the Redmi Note 5 Pro sold 300,000 units in under 3 minutes. Xiaomi called it the "Biggest sale ever in the history of India".
Source